TPX Sweden AB is a technically oriented agency company. The company was founded 2004 and the head office is placed in Täby, 18km outside Stockholm.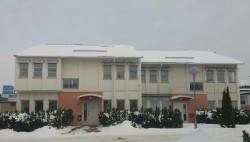 TPX Business ideas are to market and sell components to companies with design and development capabilities within Sweden, and then with future
plans to expand giving us the option to be flexible for our customer needs in the "Full European" market place. TPX is, through good service, product knowledge and marketing knowledge a well respected supplier to the Swedish Electronic Industry. On project basis we help our customer globally through our principals, distributors or other logistic partners.
Our products are often customised to meet both technical and commercial performance. The biggest part of development is made by our principals and partners together with us, but we also have the capability to design and develop in-house to give extra flexibility to our customers.
In future we will increase our market share by offering niche products to meet our customers ever increasing development needs. These will be developed with a close working relationship with our chosen partners to offer a superior product to meet our customer applications.
We are looking forward to establishing a long term relationship with you and working together to meet your needs and requirements for the future.
TPX Sweden AB
Adress: Polygonvägen 91, 18766 Täby, Sweden
Telefon: +46(0)8-54470200